manufacturer of high quality

Tube Clamps & Tube Fittings That's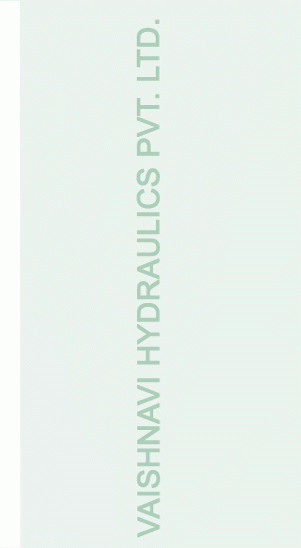 About Us
| | |
| --- | --- |
| Vision & Mission | |
| | |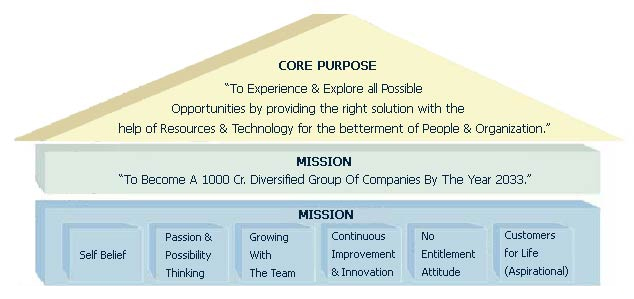 | | |
| --- | --- |
| PRODUCT BRAND MAKE | |
| | |
| | |
| --- | --- |
| COMPANY BUSINESS ACTIVITIES | |
| | |
We are leading Manufacturer & Exporter of:
Hydraulic piping components & engineering goods.
Tube fittings group
Tube - pipe clamps group
Hoses & Hose fittings
Quick disconnecting couplings
Valves and flanges for hydraulic machines
Minimess test couplings
Dowety washers & copper washer
| | |
| --- | --- |
| Industries Remarks for VE-LOCK products | |
| | |
Since past several years , Hydraulic & industrial Engineering Industries has found that supplies of tubefittings, tube clamps, flanges , valves , Hoses , couplings, industrial pipe fittings, tube clamps products, hydraulic piping are very essntial piping joints for high value Piping systems in Steel Plant Industries , Power Plant , Oil & Gas indutries , railways , Aeronautical Equipments,Paper Mill Plant ,Cement Mixing Equipements.

After Their strong Quality recommandation & evaluation from indian market , they have found that VE-LOCK products has better Performance , Quality , Prices & After Sales Services.

| | |
| --- | --- |
| Benefits of VE-LOCK products to all Buyers | |
| | |
No need to keep stock at the customer end as VE-LOCK has huge capacity to hold the stock of each items.

Ability to fulfill RUSH ORDERS of indian as well as overseas buyers with in given time frame only.

Having custom clearing facilities so CIF deliveries can be possible in Export sales.

Having payment credit facilities with Minimum margin of profit & interest on the credit period.

Having MOU rate / order qty. contract terms for 6 monthly & 12 monthly basis

Having facility to make Brand for others manufacturer on Rate contract / qty. contract basis

12 months warrenty on each products after sales, so the buyer has reliability on brand VE-LOCK

Having 100 % inhouse Inspection & testing facilities , product demo , as per ISO 9001 : 2008

Having root manufacturing cost on products allow buyers to get best prices ,negotiation amongst other manufacturer in india as well as in overseas.

VE-LOCK brand has accepted in railways , Steel plant equipments , aeronautical industries , Power Packs manufacutrer , Paper Mill plant , Cement Mixing Equipments, Mobile hydraulics ,marine industries Energy & wind Mill application industries.

The buyer will get 12 months warrenty on VE-LOCK products after sales to them , so they can relax for any problems accur in the products without any loss of freight cost also.

Therefore , Our Buyers prooved that using VE-LOCK products in their piping systems make them happy, rich ( by reducing cost) , best appreance , Best quality , functioanlity leads to grow in the business & earned more revenue from the same.

| | |
| --- | --- |
| | |
| | |

Product Process Flow Analysis
VAISHNAVI ENGINEERING has inbuilt quality control system which ensures all quality control , inspection, right from the receipt of material to the dispatch of the finished products. Salient features of the QAC are listed briefly as under:


At Design Stage:
We designed our products as per DIN, SAE & IS standards that ensure high quality and ease of interchangeability.
All products are manufactured from Bar Stock/Forged material having sufficient wall thickness to withstand recommended working pressure.
Due to Higher factor of Safety, our products can withstand higher impulse pressure and can work under any critical condition.
Tolerance of mating components selected in such a way to facilitate ease of assembly, interchangeability and to maintain proper alignment.


Selection of Raw material:
First considering media, working pressure & temperature & other condition,
Samples of raw material are sent to TCR or Govt. approved lab for ensuring Raw material specifications.


Production Stage:
Once the specification of Raw material is confirmed, sizing & machining of the material is carried out.
During machining stage dimensional tolerance are maintained with the help of various gauges and measuring instruments.
After machining, the components are polished and cleaned thoroughly.
Plating process like phosphating, Electro- polishing, Silver polish etc are carried out.
Before assembly all the finished components are once again checked dimensionally and for surface finish.


Assembly & Testing stage :
After a final dimensional check, all the components are assembled.
Pneumatic and Hydraulic testing are carried out by us for ensuring leak-proof performance of the assembled components.


Packing and Dispatch Stage:
Once products are passed all the above stages, the stamping is carried out and than products are properly packed. All the threads are secured with plastic caps to restrict any foreign particles. All the products are packed in plastic bags mentioning all the required specifications and details for ease of identifications. Finally required packing is carried out and dispatched.
Final Inspection:`
Inspection as per Packing slip Prepared by us and checks for all sizes are as per order & packed as per given instruction in the packing slip prepared by quality department
| | |
| --- | --- |
| Testing & Inspection Facilities of VE-LOCK Products | |
| | |
Dimensional checks :- As per our Technical data sheet & ISO format no -QC/FO/03

Visual Checks :- Surface finish , Sharp Corners , Plating ,Pit Holes,dent marks.

Leakage Proof test :- When W.P. is from 1500 psi up to 10,000 psi

High Pressure test :- When W.P. is from 10,000 up to 50,000 psi

Chemical Properties test :- to proove 100% SS304 /SS316 /SS316L/INCONEL Grades

Mechanical Properties test :- to proove all Mechanical Strength ,stresses ,Load direction.

Temprature , Pressure & Flow Test :- to proove resistance to temp. , Pressure & Flow as per chart

Vibration Testing :- to proove that the assembly is leak proof during vibration in the piping systems

Helium Testing :- to proove No leakage During gasous Flow from Piping systems

Product Wise testing :- To proove that VE-LOCK product has 100 % assurance & warrenty to use.

THIRD PARTY INSPCTION :- LLOYDS , IBR , BVQI , TUV Certificates can be given on request
| | |
| --- | --- |
| | |


©
Vaishnavi Engineering, Mumbai
. All Rights Reserved (
Terms of Use
)
Developed and Managed by
IndiaMART InterMESH Limited
-->